We are available 24/7 to help you with our full range of services.
Our mobile teams provide swift roadside assistance that allows you to avoid towing fees. We repair your trucks, trailers and tractor-trailers so they are up and running as quickly as possible.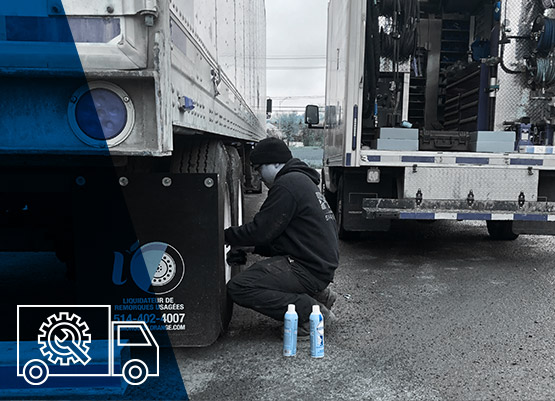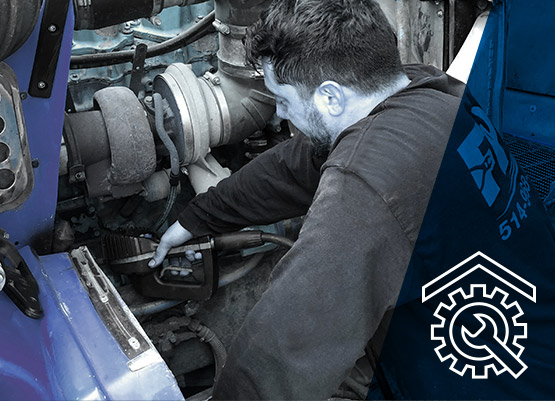 For those bigger repairs, our workshop is well equipped to answer all your needs. There's nothing our team can't fix. We give it our all so your truck, trailer or tractor-trailer is safe and ready to roll when you need it.
Preventive maintenance (PMP)
To avoid hefty fines for non-compliance, we provide mobile or workshop maintenance services to ensure your vehicle is in line with road check requirements.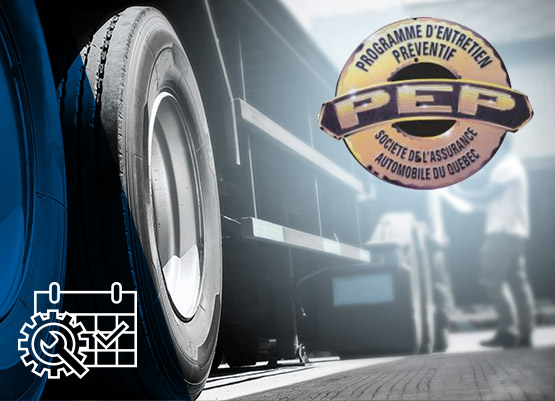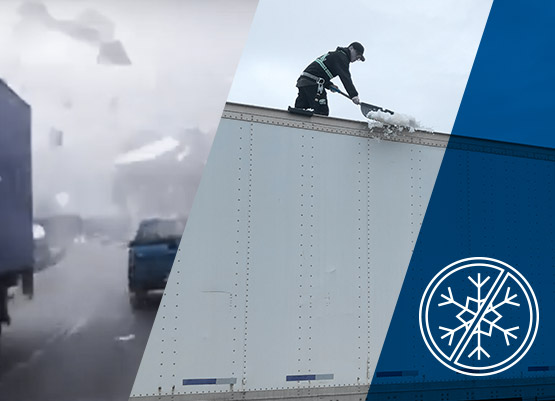 Getting caught with ice or snow on the top of your trailer, box truck or container can lead to steep fines. We have a designated team available to provide a recurring snow removal service that springs quickly into action for every 5-cm snowfall. We also answer to ad hoc requests for on-the-spot snow removal services. What's more, we provide after-storm services to avoid breakage in less used trailers.
Before going on a long trip, we go to your location to inspect your trucks, trailers and tractor-trailers so you can ride with the peace of mind of knowing your vehicles are in tip-top shape.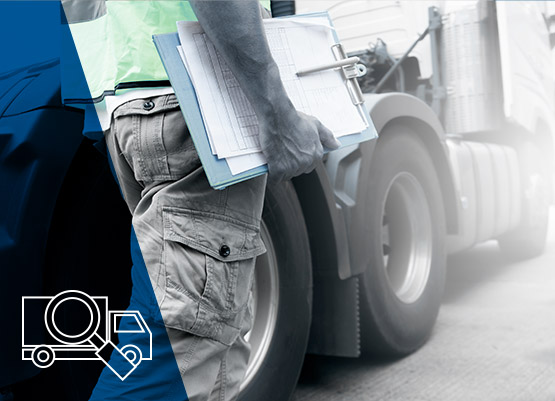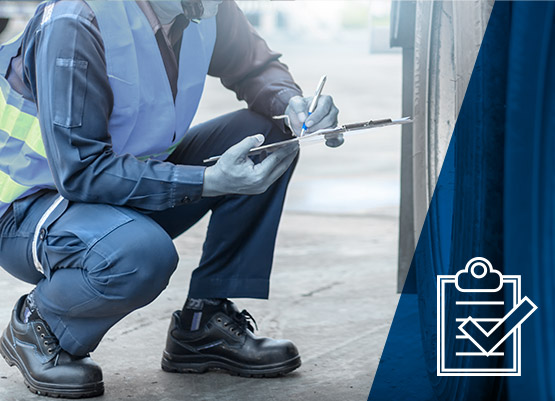 Mandatory yearly inspections (SAAQ)
Our valued SAAQ-certified partner provides roadside and workshop services for the mandatory yearly inspection of trucks, trailers and tractor-trailers. Following the inspection, you are issued a mechanical compliance certificate and an approval sticker.
Mechanical and auto body repairs
Has your trailer been in an accident? Did it tip over or rub up against a wall? Or maybe the top was damaged or ripped off when driving in a low clearance area. Our team has the tools and know-how to get your vehicle back into shape, no matter the type of damage.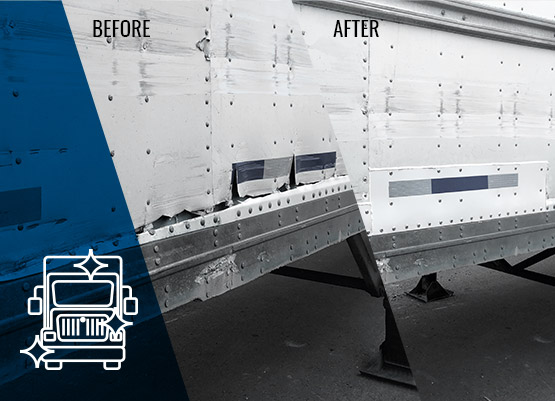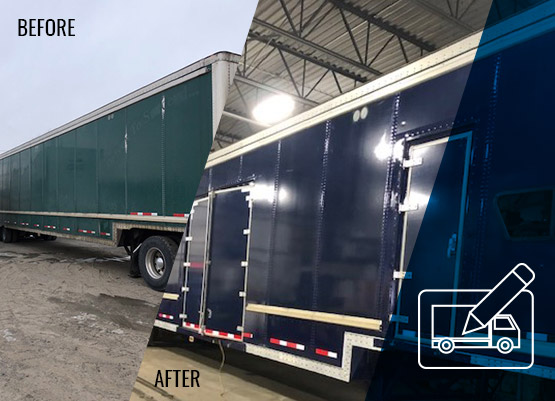 Trailer mods and upgrades
We perform custom transformations on your trailers to give them a whole new purpose. For instance, our team has transformed trailers into commercial spaces. We can also transform 53-ft trailers into 30, 32 or 34-ft pup trailers, or any other dimensions according to your needs. Other projects we have done include turning barn doors into roll-up doors, and vice versa. Tell us about your project. We're here to help!
Roadside emergency service
We're on call 24/7 to provide roadside assistance. Our great service is geared toward reducing your downtime to a minimum and avoiding late fees.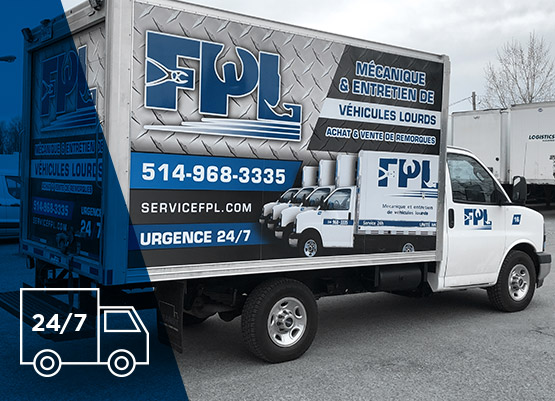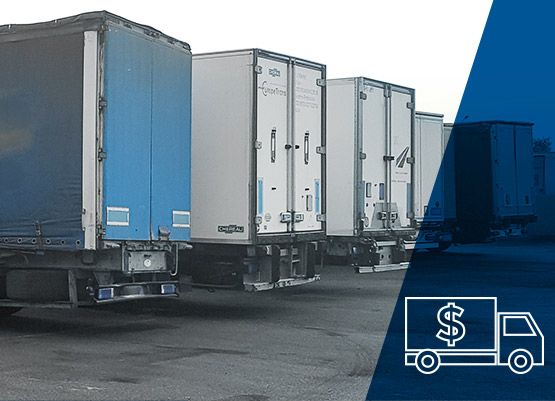 Purchase and sale of trailers
Whether you're a reseller, a business or an individual, we will buy and sell your trailers.
Air conditioning maintenance and repair
Full maintenance and repair of R134A air conditioning systems for heavy-duty vehicles (draining, filling, diagnosis and repairs). All our professionals hold halocarbon certification.